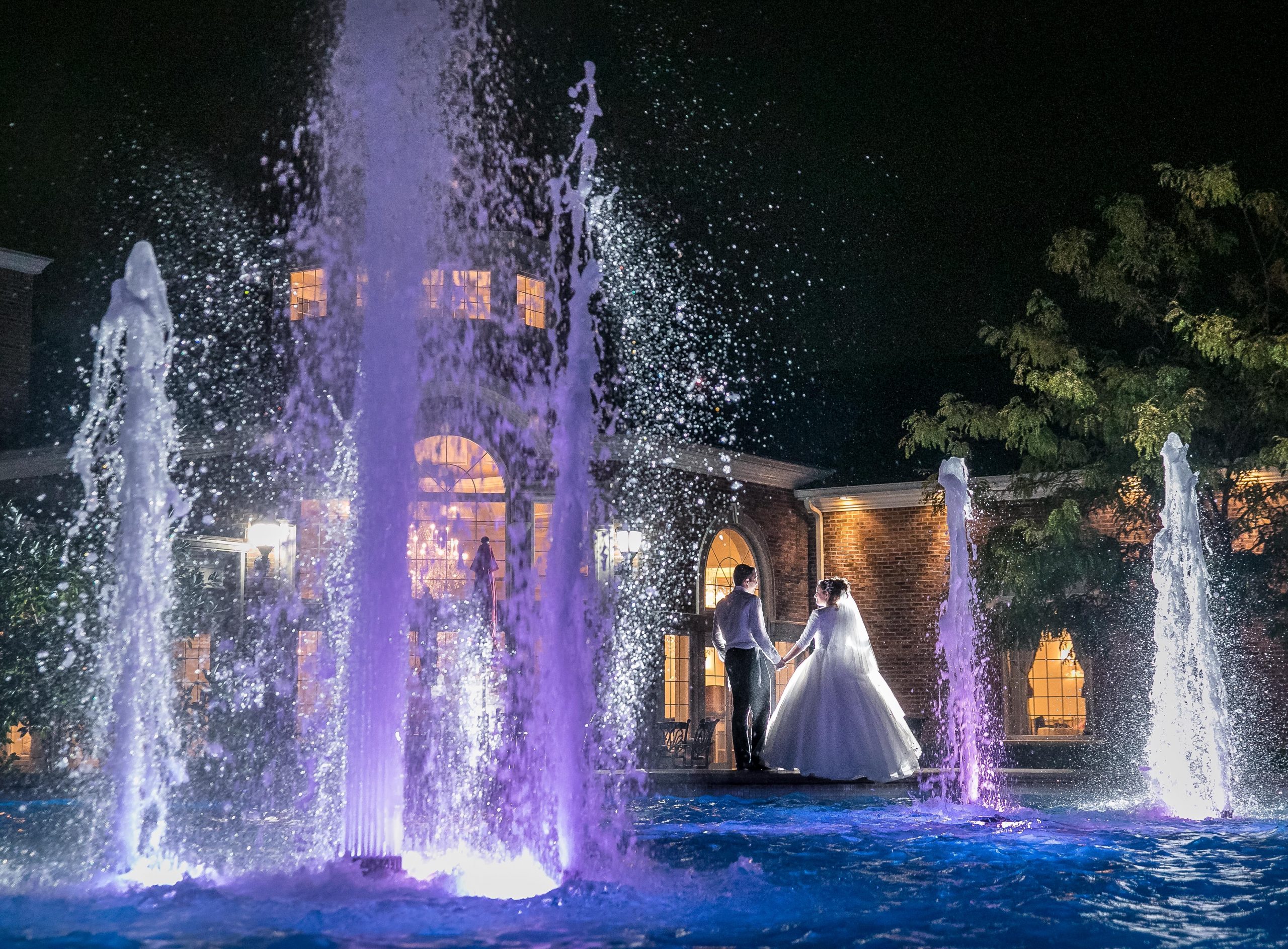 5 Enjoyable Aesthetics At Country Club Wedding Venues NJ
As you plan your special day, you may consider the benefits offered by country club wedding venues. These types of venues are beautiful indoor / outdoor facilities with a classic style and modern amenities. If you are looking for the greenery of gardens, ever-flowing fountains and immaculate grounds, country club wedding venues offer a variety of enjoyable aesthetics. From the entry gate to the ballrooms, these wedding venues offer a wide range of gorgeous backdrops for your ceremony, reception, and photos. Read on to learn about the different aesthetic offerings to enjoy at country club wedding venues NJ. 
Manicured Grounds With Lush Greenery
If you want to be surrounded by lush greenery on your wedding day, consider a country club aesthetic in Northern NJ. Country club wedding venues in New Jersey have beautiful grounds to host your special day. The perfectly manicured lawns at country club wedding venues NJ are an ideal choice for outdoor ceremonies. The rolling hills of golf courses serve as the perfect backdrop for photographs. Acres of gorgeous lawns and wooded grandeur will envelop you and your loved ones. The manicured grounds at country club wedding venues NJ offer lovely aesthetic options to enjoy while creating beautiful memories. 
Grand Stately Ballrooms 
You can also enjoy the aesthetic of an elegant ballroom at country club wedding venues. A stately ballroom is the perfect choice for large or elaborate wedding receptions. Country club ballrooms are beautiful facilities with elegant decor and high ceilings. Grand ballroom windows frame panoramic views to let sun or moonlight envelop the area. Country club wedding ballrooms are equipped with parquet floors and crystal chandeliers. They create grand impressions where you and your guests would enjoy taking pictures. The elegant aesthetics of a grand ballroom is another offering of country club wedding venues in New Jersey. 
Picturesque Gardens With Charming Gazebos
Country club wedding venues Bergen County NJ offer picturesque gardens perfect for your special day. Say 'I do' under the awning of a charming gazebo in the country club garden. Country club gardens are beautiful outdoor spaces that create an incredible scene on your special day. Of course, intimate gardens are a lovely option for smaller groups to take pictures including first looks and the wedding party photo shoots. Later on, the elegant gazebos are a great location for a cocktail hour. For couples who would like to have indoor/outdoor wedding venue options, enjoy picturesque gardens with charming gazebos at country club wedding venues NJ. 
Soothing Water Features
Country club wedding venues are also equipped with soothing water features. Venue grounds positioned on rolling rivers provide wedding guests picturesque views. Or, consider a venue that has a main water feature such as a pool, fountain or lake. You can imagine what it would be like to walk down the aisle next to a flowing stream or a cascading waterfall. The trickling water provides a gentle soundtrack for your romantic ceremony. Patio fountains are a great background for your photos and a perfect focal point for your ceremony. Additionally, pictures near fountains create romance as the night goes on. Surround yourself with the aesthetics of soothing water features at country club wedding venues NJ 
Elegant Terraces
Enjoy elegant terraces of all types at country club wedding venues in NJ. Host you wedding at a venue that has a terrace that overlooks rolling hills and blooming gardens. On a picturesque day, bridal suits open into beautiful private terraces are relaxing sanctuaries to get ready. Country club wedding venues NJ have elegant terraces to enjoy on your special day and get unique sights of the entire grounds. Whether you are getting ready to say "I do" or waiting to make a big entrance to your reception, terraces are an amazing aesthetic to enjoy,
Country club wedding days offer numerous elegant aesthetics to enjoy. They are located on beautifully manicured grounds with acres of rolling hills and lush greenery. Stately ballrooms with high ceilings and ornate details are perfect reception spaces. Picturesque gardens surround charming gazebos that are perfect for intimate gatherings. Elegant water features provide a soothing soundtrack for your ceremony. Patios and terraces of all sizes offer cool breezes and sunset views on your special day. Enjoy these lovely aesthetics and more at country club wedding venues NJ.